Concert Series
OSLC Concert Series 2018-2019 Season
Our past seasons have included a broad variety of musical offerings: voice recitals, piano recitals, world premieres of commissioned music, various instrumentalists, major choral works, handbell soloists and ensembles, and holiday music. All concerts are wonderful for families. Click here for more information about this year's season.
If you would like to join our concert mailing list, email Martin Morley at martin@oslc.net - this is only used to inform you of upcoming concerts. If you would like to receive information about other church events, click here.
2018-2019 Season
Sunday, October 28, 2018, 4:00 p.m.

EMIL MILAND, cello

MEREDITH CLARK, harp

Music for Harp and Cello

Emil and Meredith are Bay Area-based artists in high demand—and we've got both of them! They will play a recital featuring varied works, some written specifically for cello and harp, and some arranged for cello and harp by the artists. The program is focused around the Suite for Cello and Harp by Lou Harrison, and will also feature a work by David Carlson written specifically for the Emil and Meredith. In addition to playing together, they will perform as solo artists.
Sunday, December 16, 2018, 4:00 pm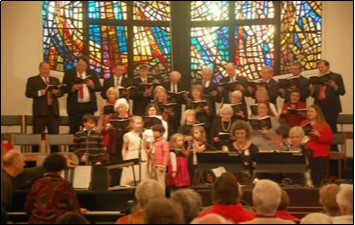 OSLC CHRISTMAS CONCERT
The Holy Family and Their Not-So-Holy Relatives
Join us for a variety of music about the Holy Family—Mary, Jesus, and we even found a song about Joseph! Then be sure to stick around for music about related characters you'll never find in the Bible. Our Christmas concerts include audience carol singing and are always a favorite in our series.
---
Sunday, January 27, 2019, 4:00 pm
LINDA KRANTZ,
solo handbell artist
In All Things...Joy!
Linda Krantz is an accomplished and widely recognized Los Angeles area Solo Handbell Artist who is known for her skillful artistry and lyrical style. Her concerts take you on a musical journey through the emotions that music evokes in the human soul. She will be joined by Patti TenBrook on cello and Martin Morley on piano. This concert program will feature works by Handel, Fauré, Martini and Bloch, as well as original compositions for solo handbells. Join us for "In All Things…Joy!"
Sunday, March 24, 2019, 4:00 pm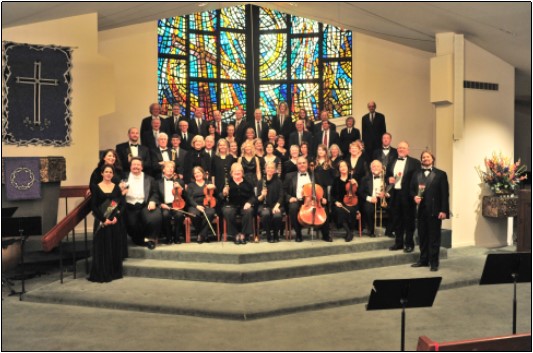 KEYBOARD/CHORAL CONCERT
The Glory of Russian Music
It has been said that the Russians have "a special gift for sadness." You will hear some of that in this concert, but you'll also hear uplifting, touching, and triumphant music—all from Mother Russia. In the first half of the program, we'll hear keyboard music of Scriabin, Rachmaninov, Kabalevsky, and Shostakovich played by pianists David Olachea and Martin Morley. In the second half, Russian choral works sung by the Chromatica chorus, under the direction of David Huff.
---
Sunday, April 28, 2019, 4:00 pm
MATT ZEBLEY AND HIS OVERSIZE QUARTET
An Afternoon of Jazz
Grammy-winning Dr. Matt Zebley is an educator, composer, jazz artist and multi-instrumentalist. He has collaborated with major jazz figures including Tony Bennett, Dave Brubeck, Wynton Marsalis, and Bobby McFerrin. He will be performing at OSLC with his Oversize Quartet: a six-piece, modern jazz ensemble playing original compositions and arrangements. Zebley's songs are deeply emotional with strong rhythmic elements, featuring collective improvisation and dynamic group interplay.